The Clubhouse Roast
The Clubhouse Roast is a traditional Sunday Roast lunch, hosted on selected Sunday's throughout Autumn and Winter at The Clubhouse at West Bradford.
Table reservations for The Clubhouse Roast are open to members of the public, not just club members. Selected dates for The Clubhouse Roast will be published in advance and tables must be pre-booked.

Sittings for The Clubhouse Roast are available from 1pm, with last sittings at 2pm.

Diners are welcome to join us in The Clubhouse bar for pre-dinner drinks from 12-noon, they are also welcome to stay in The Clubhouse bar after lunch for as long as they wish.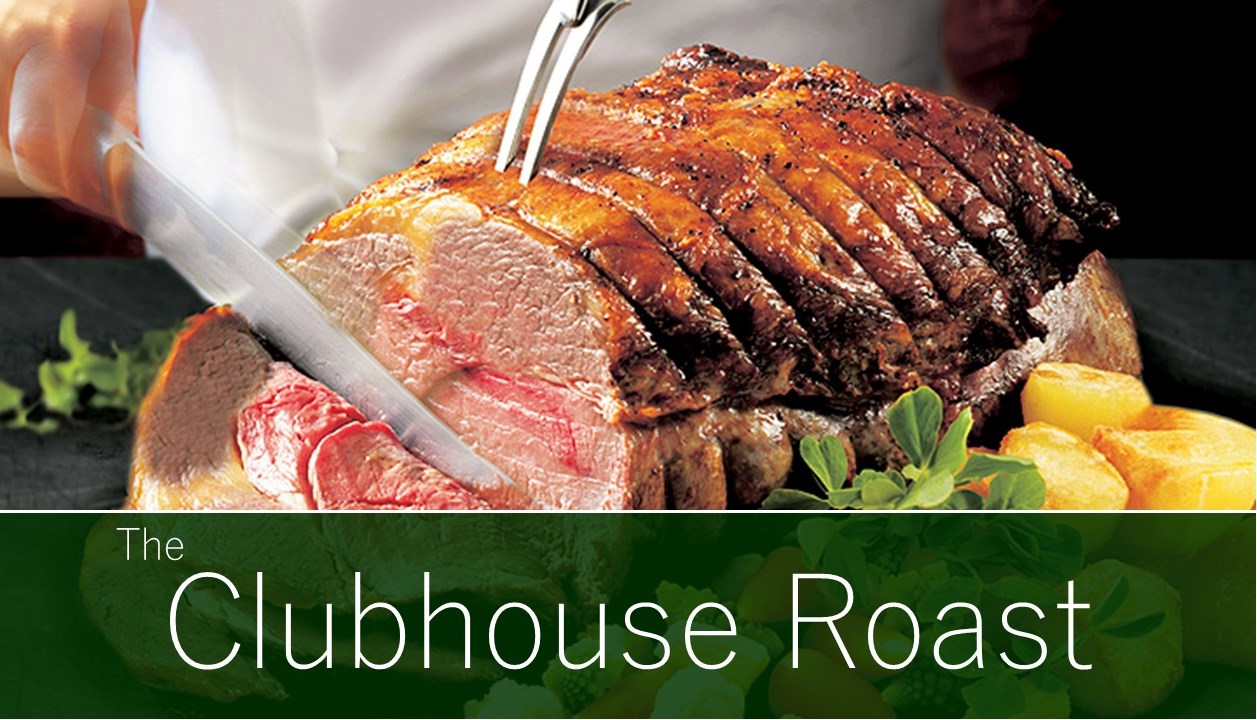 Forthcoming Clubhouse Roasts
Table reservations for The Clubhouse Roast will be available on the following Sunday's:-
Sunday

22nd May 2022

Sunday

19th June

2022
Future dates for Clubhouse Roasts will be added to this section on a regular ongoing basis, as and when new dates are planned.
The Clubhouse Roast Menu's
Planned menu's for forthcoming events.
Awaiting menu's for next two Clubhouse Roast's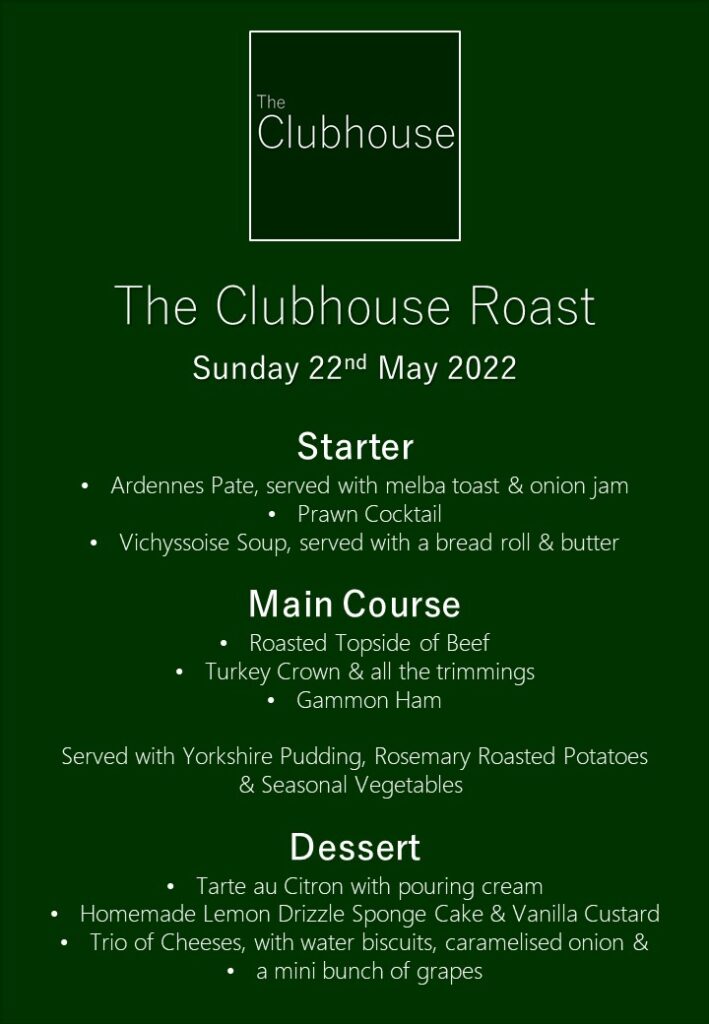 Booking Form
Once we have received your form we will be in touch with you to confirm both your booking and your choices for each course, from the menu of your chosen date.