The Annual Spring Ball.
The West Bradford Golf Club Annual Spring Ball is a Black Tie event held at the club each year. It's normally the very last event of the year for the President and Captain. Non members are welcome to attend The Annual Spring Ball as guests of current club members, and many club members attend the event with their partners. 
If you've never attended The Annual Spring Ball before, this is a handy guide on what to expect.
When is the dinner?
The Annual Spring Ball is normally held on the first Spring weekend of the year, around the 20th March.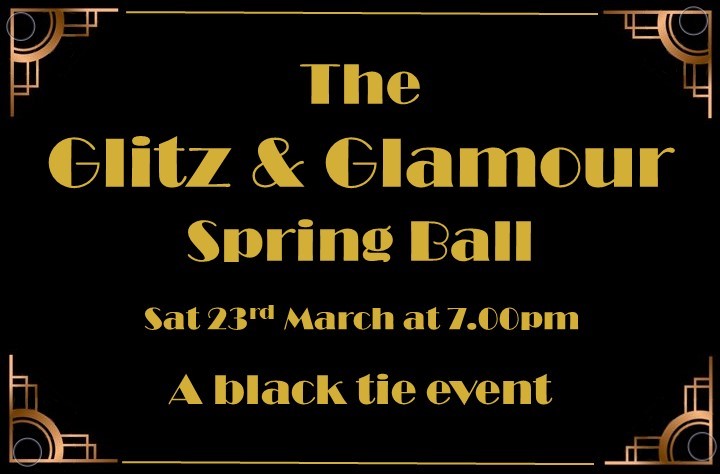 Who can attend?
The Annual Dinner is open to both male and female golf club members, and guests of current golf club members.
Whats the Dress Code?
The event is Black Tie - this means Men who are attending will be expected to wear a tuxedo and bow tie, Ladies who attend will be expected to wear either a full length gown or a cocktail dress.
Whats the format of the event?
The event normally starts at 7pm, which is when guests start arriving for a pre-dinner drink. Guests will be called to their tables at around 7.30pm.  The dinner is three courses - a starter, a main course, and a dessert followed by coffee. The event normally features live music.
What else should I know about the event?
1. You have three options. The event is three courses, with three options for each course. 
2. House wine for just £10 per bottle. House wine for the evening has been set at just £10 per bottle, although there will also be an extensive wine menu for the event.
3. The event is likely to be oversubscribed. There is a strict limit of just 100 tickets available for The Spring Ball, compare this to the 120 members who attended our Men Only Sportsman's Dinner at the end of last year.
3. You can book places for the event online. You can find booking forms for this event behind The Clubhouse bar, or in the Pro Shop, but you can also reserve places, or even a full table, by clicking the link below.