Congratulations to new Men's Club Champion, Mr Richard King!
Richard won the 36 hole final against Martin Rothera on Sunday 10th October. 
It was all flat after the first 18 holes, but the second 18 proved decisive for Richard, who eventually won the final 4 and 3. Richard becomes the 120th Men's Club Champion of West Bradford Golf Club
Congratulations to Richard and commiserations to Martin Rothera.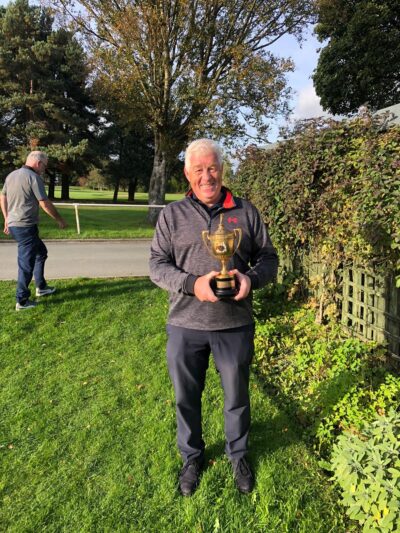 Richard King, winner of The Gold Cup 2021