The Srixon Amateur Championship returned this year, after a year off in 2020 due to the Covid-19 Pandemic.

West Bradford members scanning this years leaderboard may notice a familiar name at the top.

The annual competition sees tens of thousands of amateur golfers competing by entering Qualifying medal events.

A total of 90 Srixon Amateur Championship events are held across the UK, the winner of each of the 90 Medal Tournaments not only walks away with a brand new Srixon ZipCore Wedge and a dozen Z-Star balls, but is also added to a national leaderboard alongside all other winners.

The top 20 amateurs on the national leaderboard at the end of the season go through to a grand final at The Belfry - where they contest an individual event to find the Amateur Champion of the Year.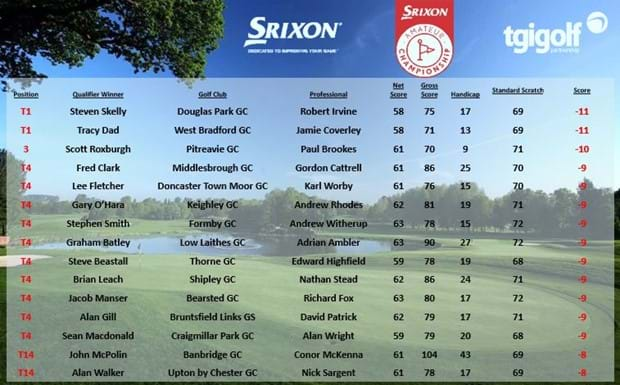 The Srixon Amateur Championship 2021 Leaderboard
West Bradford hosted one of the Srixon Amateur Championships back in July. Tracy Dad won the event with a fantastic 71 Gross 58 Nett.
The last of the 90 qualifying events was held in August, qualifying has now ended and our very own Tracy Dad can be found in joint first place - landing himself, and Head Pro Jamie Coverley, a trip to play in the final at The Belfry.
Tracy is currently awaiting confirmation of his tee time for the tournament final - a pairs Pro-Am competition in which each amateur finalist teams up with his own golf club's Professional.

I'm sure you'll all join us in wishing both Tracy and Jamie the very best of luck for the final.