The Clubhouse at West Bradford.
The Clubhouse at West Bradford Golf Club is steeped in history. The stone structure dates back to 1720, and is a Grade II listed building. It was originally a Georgian era farmhouse, and is typical in style of West Yorkshire farmhouses of that period.
This charming historical building has been fully fitted with all the facilities a modern golfer needs.
The Clubhouse Bar & Restaurant.
The main bar and restaurant at West Bradford Golf Club split into two parts, which can be divided but generally remain as one large open plan room. At the front, closest to the entrance, is the Bar Lounge, a comfortable bar area with large circular and smaller rectangular tables. This part of the building is original, and formed part of the farmhouse built in 1725.
To the rear of the room is an extension to the original building, the Main Lounge, which is furnished with more large circular tables. The Main Lounge is a light, spacious room with a distinctive vaulted ceiling. Together the Bar Lounge and the Main Lounge make one large rectangular room that can seat 107 covers.
The Clubhouse at West Bradford Golf Club can be hired as a catered venue.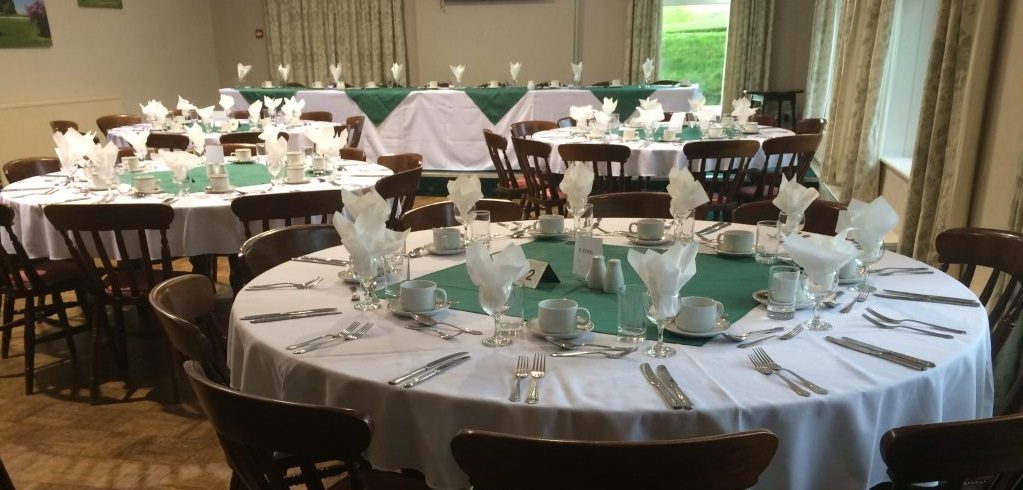 The 19th Hole.
From a door leading from the Bar Lounge room you can access The 19th Hole. The 19th is a small self contained snug, with it's own bar access, that can comfortably seat 18 – 20 people. The entrance to the snug has a beautiful stained glass window set into the door showing a flag with "19th" written on it. It is perfect for small private gatherings, or for enjoying drinks or bar snacks away from the main room. It can be reserved for use by visiting Golf Societies, Corporate groups, or other groups of visitors.

The Sun Terrace.
From the patio doors in the Main Lounge you can access The Sun Terrace, a large outdoor seating area overlooking the 1st Tee and Fairway, and 18th Fairway. The Sun Terrace is furnished with picnic benches, and can comfortably seat 30 people at ounce.
The Snooker Room.
The Clubhouse at West Bradford also has a completely separate Snooker Room, which contains a full sized Snooker Table, a Pool Table, and a Darts Board. The room is available to be used by members and visitors alike.
The Changing Rooms.
West Bradford Golf Club has modern, fully fitted changing rooms within the clubhouse for the use of both club members and club visitors.
Both the men's and the ladies changing rooms are accessed from the main clubhouse building, both sets of changing rooms also have a second set of doors, leading straight on to the 1st Tee at the rear of the Clubhouse building.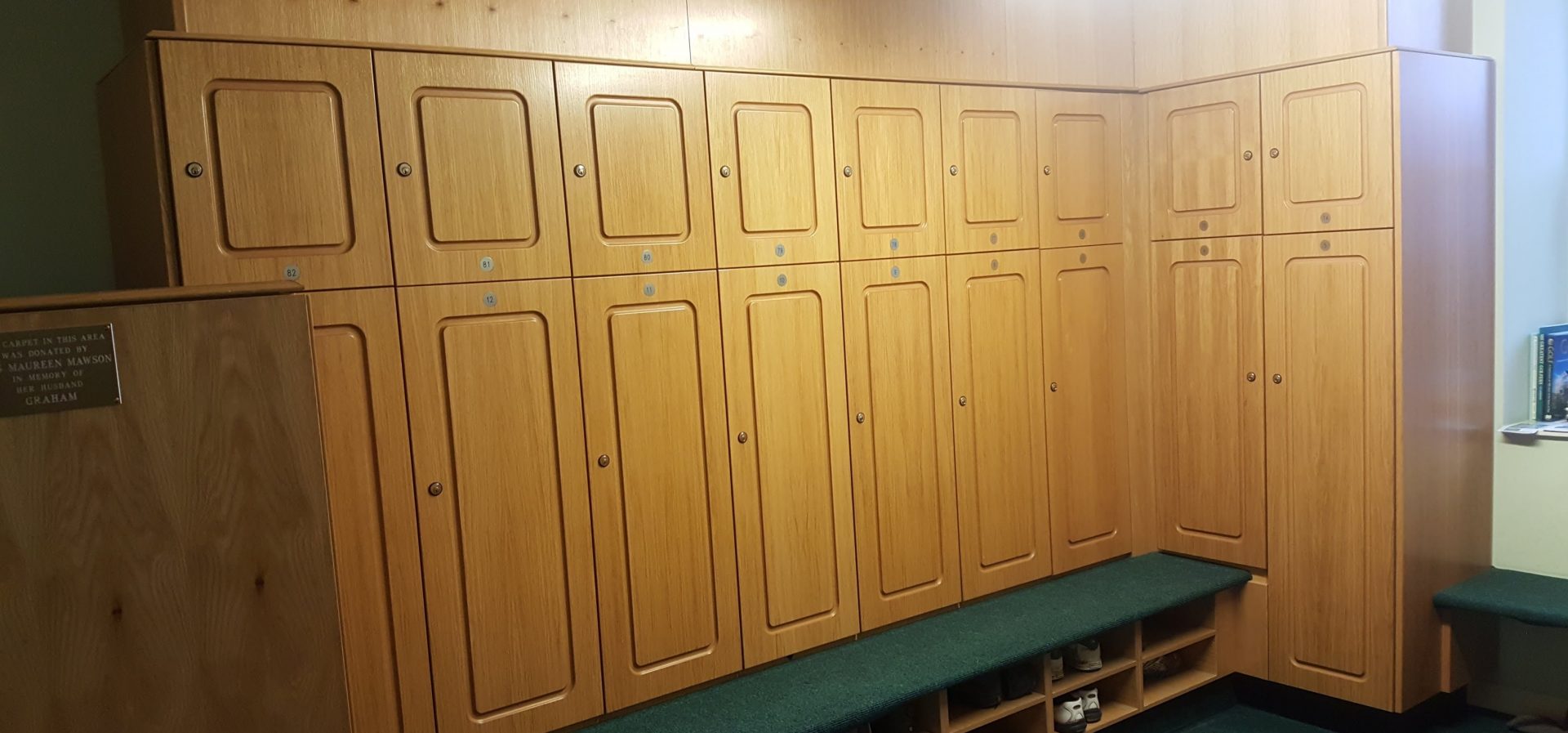 More details about hiring The Clubhouse as a catered venue.